At one time in my early 20's I had a small collection of cars in various stages of repair.  At the time I kept them at my parent's farm.  They were stored in an old run down barn but at some point my dad moved them out into the hay field.  In addition to my 59 Catalina, I had all of these in storage...
74 Ford F-150 truck(my work horse)
77 Olds Custlass Supreme Brougham (my daily driver)
79 Trans Am
81 Monte Carlo (my sleeper)
80 Monte Carlo
68 Olds Delta 88
67 Chevelle
Since then I've also had
73 Ford F-150
80's Hyundai Excel (don't laugh, it got great gas mileage for the era)
97 Chevy K1500 4x4
2004 Impala LS (my current daily driver)
2005 Dodge Grand Caravan SXT
I've also had a number of 2 wheel rides including a 400 Kawasaki KZ, 83 Honda Shadow 750, 2006 Honda 1300 VTX-R, and my current 2007 Honda 1300 VTX-R.
So I've got to start off with my 59 Catalina right...?  This is circa 1996.  Hood ornament not for sale!  LOL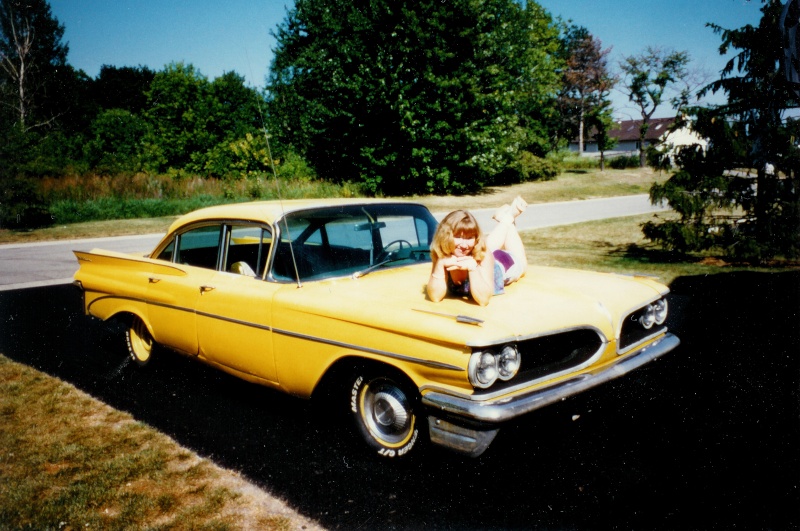 That same year we drove it from Rochester, NY to Myrtle Beach SC.  Here's my car sitting in the hotel's parking lot.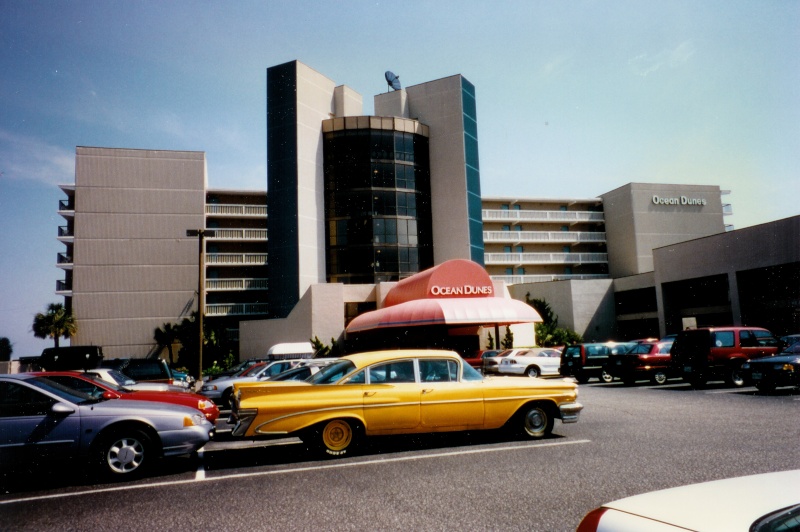 And me beside my girl the day of senior prom 1985
Here is the 67 Chevelle that I wish I'd never sold.  It was all origonal but needed new floors and interior repairs.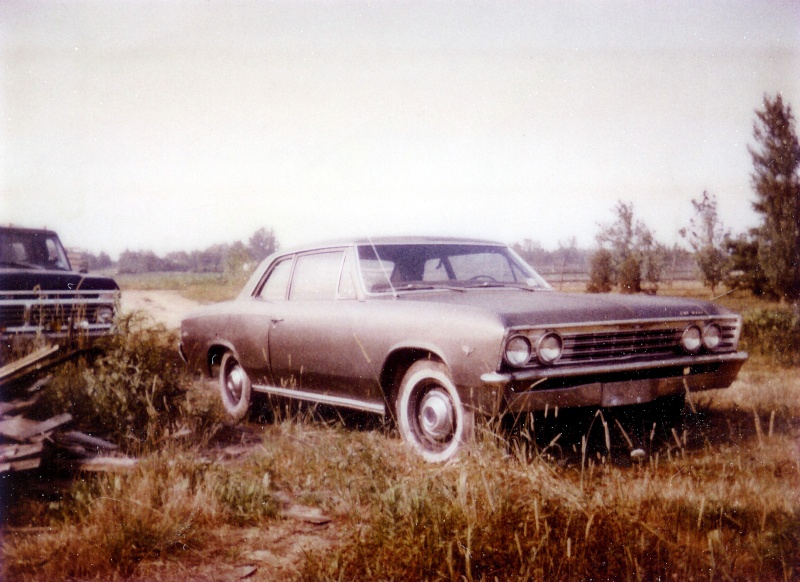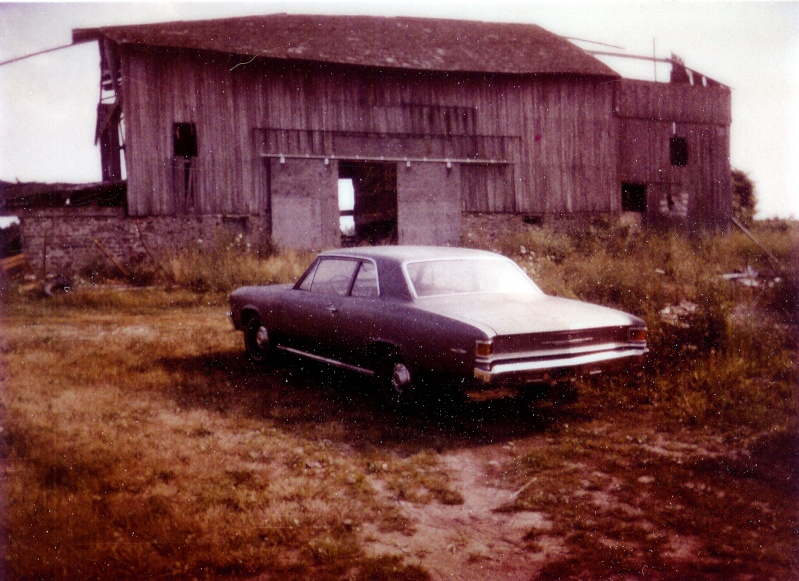 And my 81 Monte Carlo sleeper.  The only giveaway was that 5" hood scoop but with a full exhuast most people thought I was a joke until I opened the cut outs to race with open headers.
My 97 Chevy truck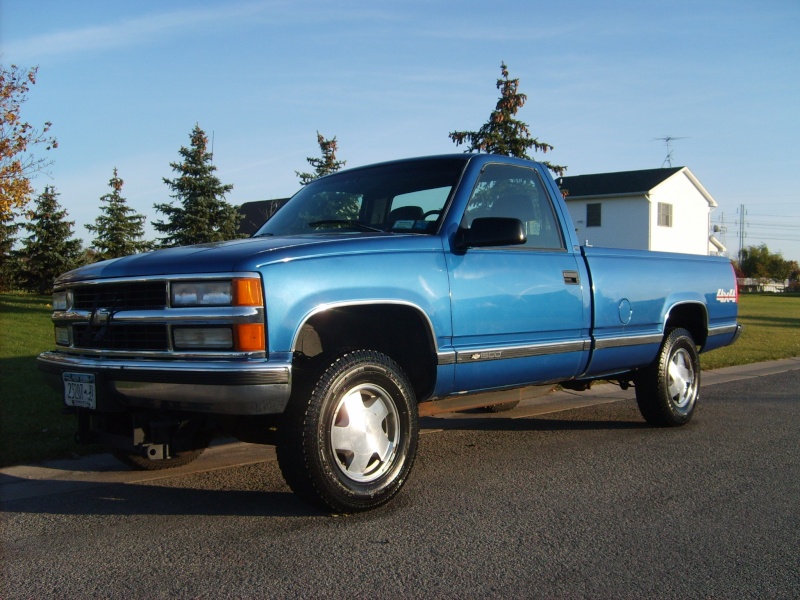 My 04 Impala LS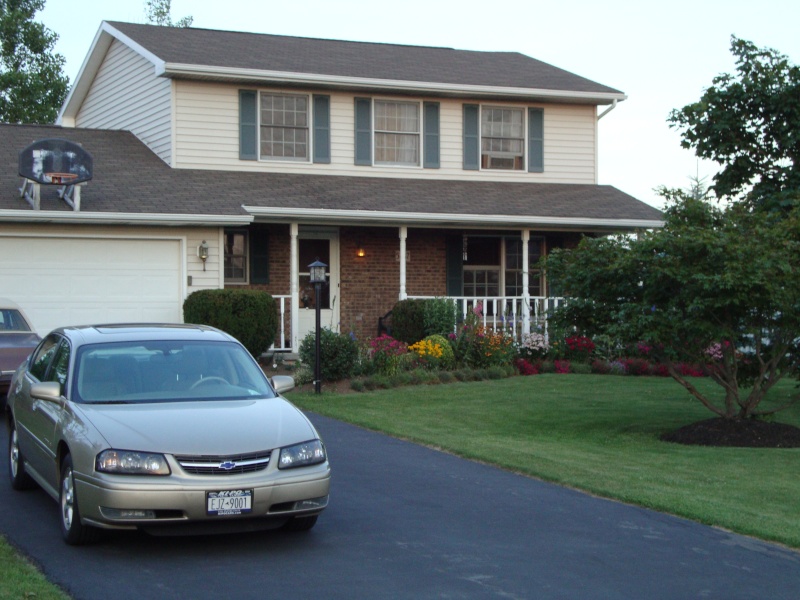 The 05 Dodge van
And I can't leave out my 2 wheel friend... my 07 Honda 1300 VTX-R.  The group I ride with got to make 10 supervised laps on the Watkins Glen Raceway a few years back...very cool!